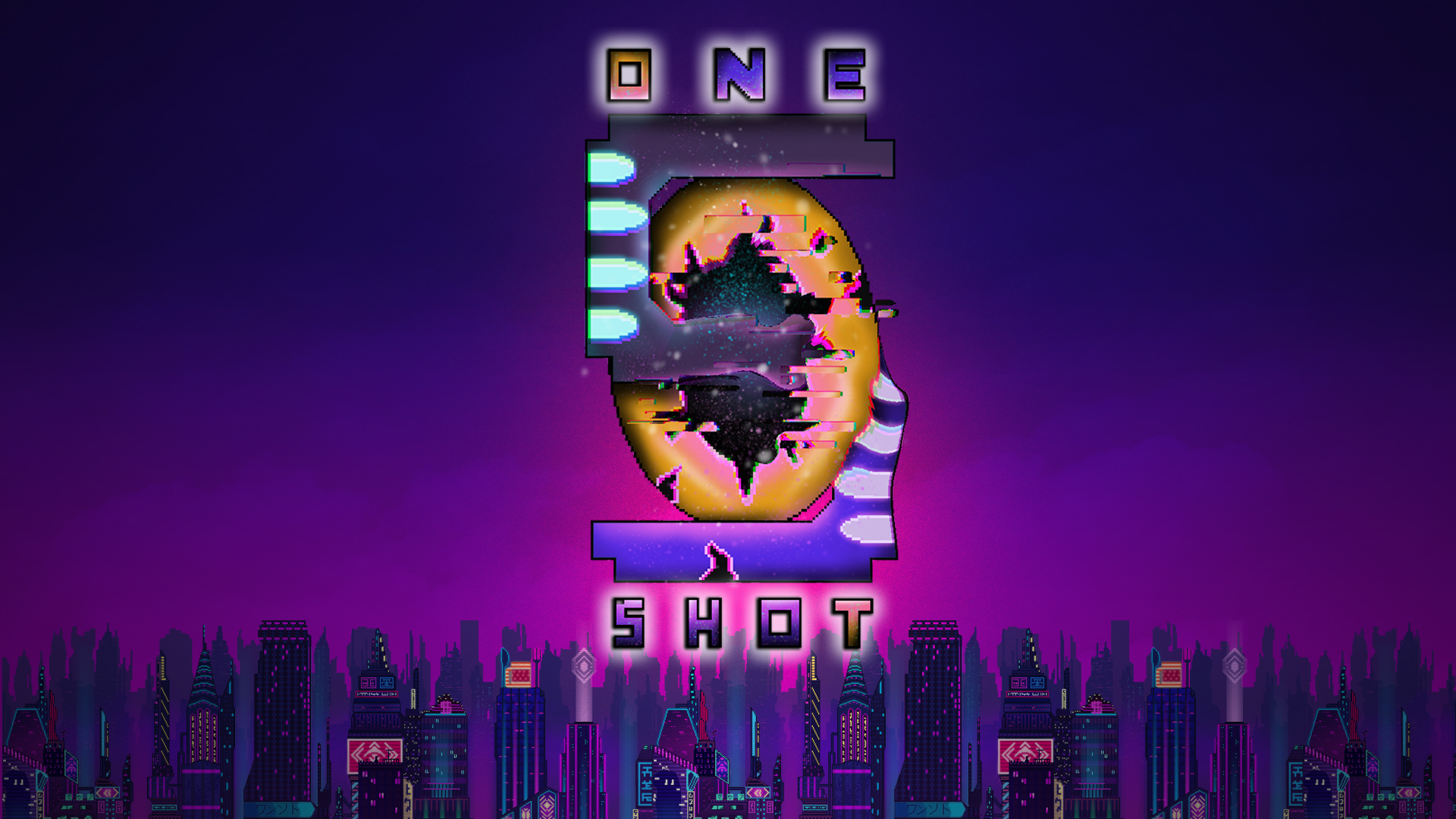 One Shot
A downloadable game for Windows
LORE :
I'm Chrona, a young girl from the year 3247, I'm living in a city where physical improvement has become common. In my quest to stop mankind from being submit. Modified to become a cyborg by the Dictator, I caused a lot of harm either in the present or past with my ability to teleport in space and time. Fortunately, I snapped out and retook control.
Gameplay :
One Shot is an action strategy game divided into two phases:
The first phase is a strategy phase. You will have to use your different time manipulation powers to better prepare for your massacre. However, be careful to study the movements of your enemies because they will leave you no chances and your teleportation will be limited. To help you a timeline will be present in the level it will allow you to find your way in your killing.
During the second phase we take action! Your goal will be to eliminate all of your enemies by running awesome combos. You will not have the right to be careful.
Features :
A unique Action/Startegy games with gameplay phases
Amazing 2D animations and awesome combos
A 2.5D game in a beautiful pixel cyberpunk universe
Prototype :
One Shot was designed by a group of 7 students from IIM in master 1. In addition, we were fortunate to be able to work with 3 SoundDesigner from the audio workshop school. We had 6 months to put in place the most worked pre-production possible. Each month being punctuated by gates where we presented our games to a jury.
For the rest of the game we would like to bring more diversity in the levels. We would also like to deepen the visual aspect of the game. If possible add a local multiplayer mode to face these friends.
Credits :
Maxime Giuggia - Producer
Matthieu Guez - Producer
Mathieu Way-Programmer
Pierrick Maczkowiak- Programmer
Alexandre Framezelle- Artist/Sound Designer

Victor Mauduy- Artist
Jerôme Bonnet- Game Designer
Audio Workshop :
Pierre Galibert - Lead Sound Designer
Brice Berrier - Sound Designer
Valentin Brousse - Sound Designer
Install instructions
You are about to test the game "One Shot".
1. Download ZIP
2. Open ZIP
3.Launch Application
Your goal is to Kill everyone in the scene. To do this, teleport alongside them and perform one of the three combos offered. Be careful, some types of enemies (differentiable by the color of their flashlights) are immune to certain attacks.
Good luck !
Inputs:
A = Place / Select a point
B = Delete a preset point
X = Timeline break
Y = Start the combat phase
Left trigger = Previous point
Right trigger = Next point
Left Joystick = Pointer "Space"
Right Joystick = Pointer "Time"